Change your Beliefs
Change your Weight
Change Your Life
It's Not the Diet Plan or Spending Hours in the Gym That Helps You Lose Weight AND Keep it Off
Haven't you had enough of trying to lose weight through diets that just don't work over the long term. 
In the end most diets work….for a while. It's not about the food, exercise, or some magic potion.  When you want to lose that weight and keep it off, the key is overcoming emotional and stress eating.  
Do we need this one?
If you want to join me on the journey and learn more about how to manage your weight by improving your thoughts and your life, just click on the button below.  I will send you my quick tips video and add you to my family email list.  You can unsubscribe at any time.
Welcome to Pack Your Own Bag
I am so happy you stopped by. 
My practice is dedicated to helping you lose weight and keep it off through discovering and managing those things that get you off course.   We can unpack all the emotional stuff that drives us to food for comfort or keeps us stuck, so we can move forward as our best selves ready for the journey we've always wanted but never truly believed we could live.
Our "baggage" is often packed for us along the way, and we unwittingly drag it with us for decades.  The good news is, we can unpack the stuff we no longer need or want and repack for the journey we want to be on rather than the one chosen for us or the one we stumble into.
My mission is to help everyone heal their hearts and overcome emotional eating.  When we face our stuff, we no longer need to stuff our faces.
I sincerely hope that you will find the support you need to reach your goals.  Everything on this site is dedicated to helping you.  For more information or to contact me, please go to my Contact page.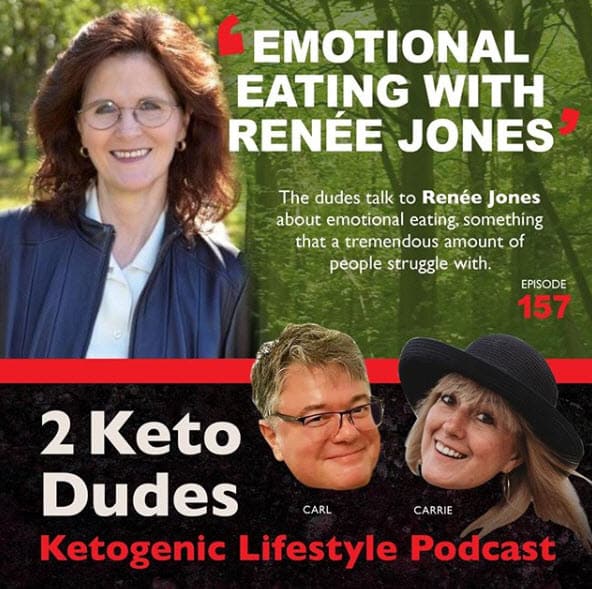 Renée's interviews and appearances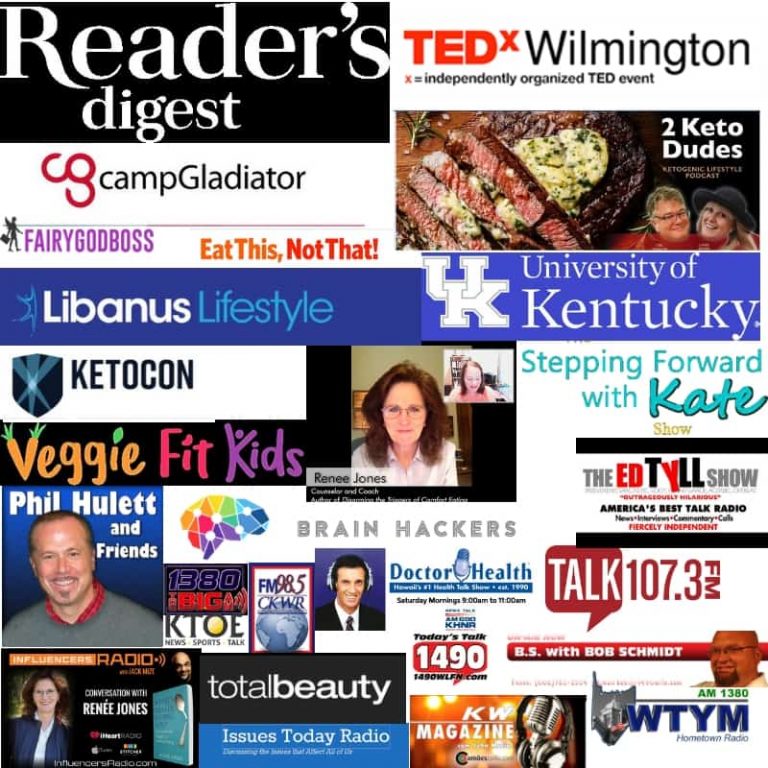 I've lost 23 pounds and feel great. My blood pressure is perfect – no longer climbing, and my cholesterol dropped 55 points. I think I have mastered portion control and eat what I want in moderation. Thanks for all your encouragement.
Following the sensible eating style you presented and have encouraged, I have lost 19 pounds without effort, without deprivation and without feeling as though I am missing out. I cannot express the depth of my gratitude to you! Again – many thanks to you for your continuing support!
I want a healthy lifestyle and long-term habits which will help me to take care of my body forever, not another 30 day program. My work with Renée helped me to see patterns that lead to success and circumstances that seem to trip me up. Her questions are poignant, her insight is valuable, and her accountability has helped me stay on track. The work to make daily choices for health is still mine to do, but I'm thankful for the ways that Renée has encouraged and empowered me to do it.
See Video If your friend made mistakes and then beat up on her/himself harshly, what would you say? Likely, you'd be like my colleague who
Read More »
see video Healing Your Heart: Things that drive us to food for soothing We get caught up in guilt, and that often drives us to
Read More »
If you want to learn online at your own pace, you can try one of my online courses.
If you would like to work with me personally to really get you over a long time struggle, we can do that.


My Make It Happen Program provides an intensive and personalized program to get results for the long term.  It combines online learning with individual guidance from me.